On November 03, 2012 a meeting was held at my home in Edinburg Texas. The people attending were investors & undecided investors. Time was set aside (2 - hours) for the showing of the movie (Vamos al Norte). We had over 50 people participate. The movie "Vamos al Norte" was shown to the group so we could judge on the type of work the C/S Entertainment Group is capable of producing. We believe they are very capable of producing the 5 episodes we have in the works with La Herencia. Plans are to extend the TML contract dates….

Vamos Al Norte Theatrical Trailer - Con Safoz (C/S) Entertainment Group, LLC.
Professional Endorsements;
THE TEJANO STORY by Lino García Jr., Ph.D. (Tulane)
Professor Emeritus, UTPA
In 1492 when King Fernando and Queen Isabela, "La Católica", of Spain gave its blessings for the exploration and eventual colonization of " La Nueva España",the official Tejano Story began. For it was within this adventure, never yet surpassed in the annals of history, that hundreds of Spain's soldiers, priests, and ordinary citizens ventured into the new land called: America.
The first individuals who ventured into this brave new land were the explorers, many of whom financed their own expeditions, and who were themselves chosen by the Spanish Crown on the basis of experience, connections, financial stability and resources. One of these individuals was Hernán Cortés, who in 1519 penetrated further into México, claiming this land in the name of Spain, doing its usual rituals, and alerting the Spanish Monarchy of his findings, the opportunity for gold, and silver and for the Christianization of the Indian population and making them subjects of the Spanish Crown. In Texas Captain Alonso de Pineda mapped the coast of Texas in 1519, and soon other men of adventure make plans to explore and eventually establish colonies in the new found territory of Texas.
On November 6, 1528 Spanish explorer Pánfilo Narváez and Alvar Núñez Caveza de Vaca were recognized as the first European Hispanics to land on Texas soil, bringing in horses, cattle, and a desire to fully explore this land further. In 1689-90 Captain Alonso de León along with his secretary Juan Bautista Chiapapria ( later Chapa) made excursions into Texas, recording the flora and fauna of this land, making it known to the Spanish authorities the great opportunity for settling this land by Spanish subjects, loyal to the monarchy. Thus began the second phase: the colonization of Texas. In 1718, San Antonio de Béjar was founded, and other municipalities followed; and in each newly found village; schools, farming, ranching ( including all activities related to cattle raising , cattle drives, rodeos, etc.), were also brought to Texas.
In 1749 Col. José de Escandón was given the authority to make seven " entradas" into the territory of Texas, to established several towns, colonizing and bringing with him families, all prepared to establish activities of a civilized society. From that point on to the present time, Tejanos have had a history woven into the fabric of Texas; establishing such first institutions on
Texas soil as:
Schools in 1690
Farming in San Antonio
Ranching in San Antonio
Laws, Hospitals, Architecture
Literature, Drama
City Council in San Antonio
And naming of rivers, cities and regions with Spanish names.
Thus, all things related to a civilized society already existed in Texas before 1845 when it joined the United States as a separate state. Unfortunately, except for some individuals who read erudite books of this subject, this vast Pre-1836 Tejano History has been obscured, lost, and forgotten, IT IS , INDEED, TIME TO BRING THIS ILLUSTRIOUS ADVENTURE- THE TEJANO STORY- TO THE FRONT OF THE AGENDA.

---
THE TEJANO STORY by, Lucas H. Hinojosa, Ed. D.
Retired Teacher / School Administrator / Historian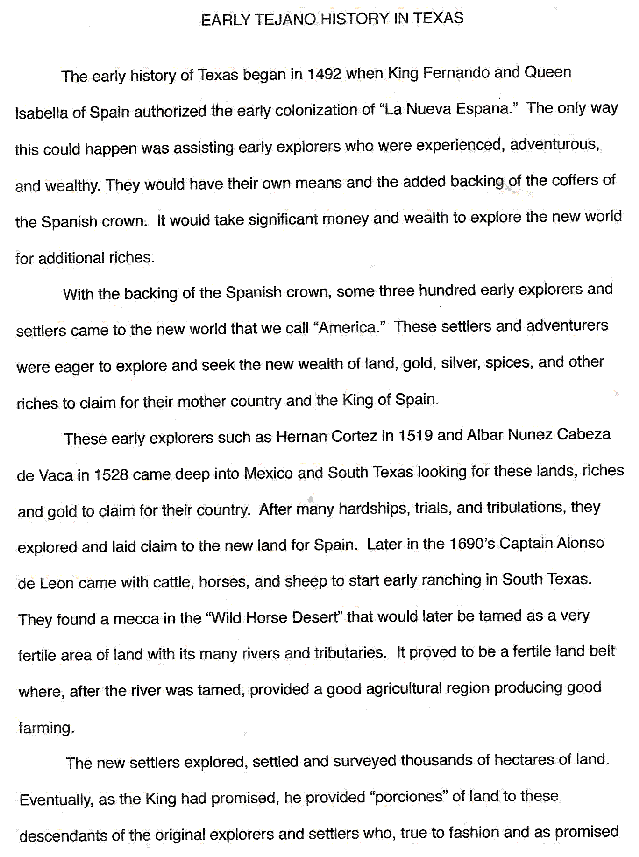 ---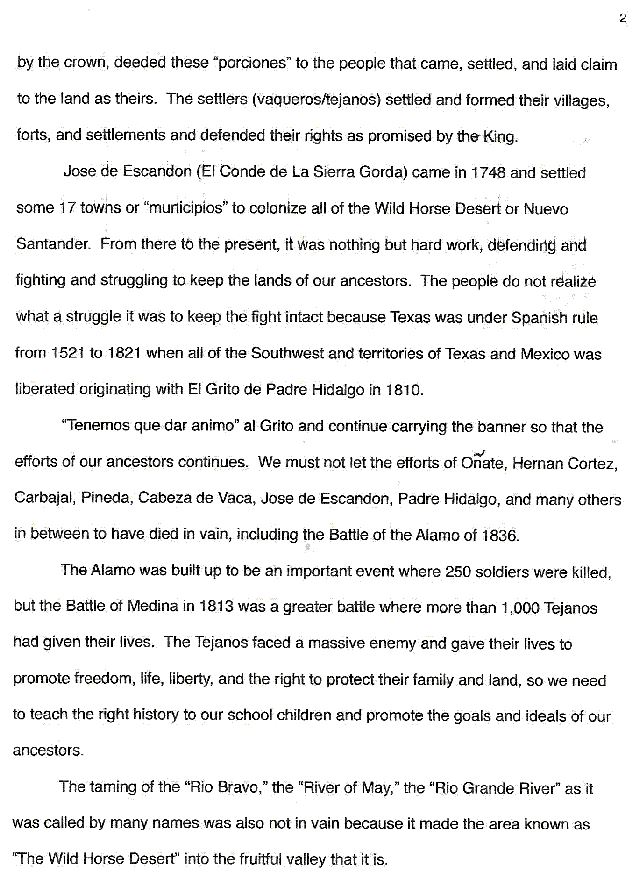 ---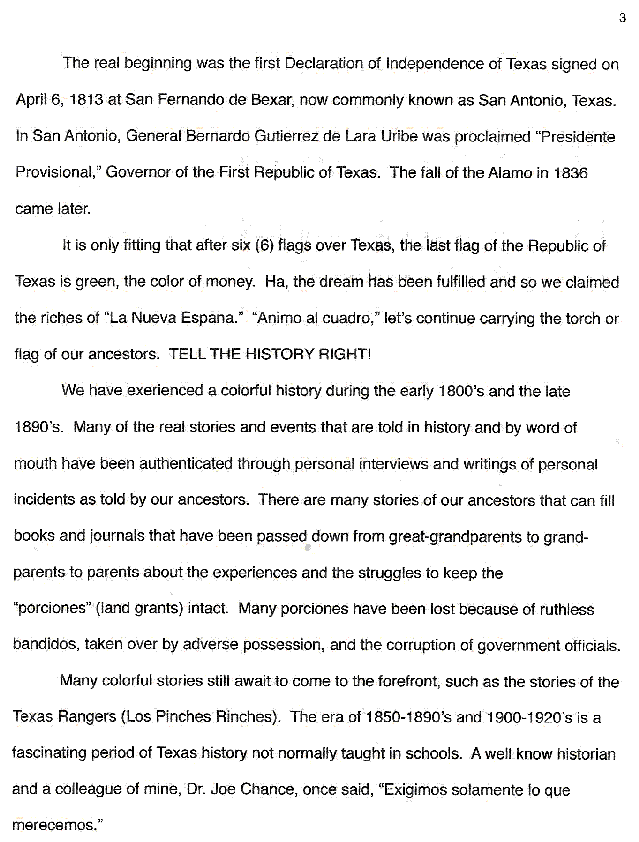 Below are some points of interest:
PRODUCERS/DIRECTOR/ACTOR - Frank Zúñiga and Mike Moroff agree to be PRODUCERS/DIRECTOR/ACTOR as individuals and contingent on all monies for this production being in place and contracts negotiated with C/S Entertainment Group and Tesoros Multimedia LLC.
A separate website for Tesoros Multimedia, LLC is currently under construction. It will contain information about all five movie episodes as they are being filmed to completion. We will notify you via the BFO website on access to the new website.
Remember; silence is consent to "status quo".... We must tell the Tejano story to our children the way it really happened.

Sincerely,

Fred Ballí