You are invited to a meeting in Edinburg, Texas on February 26, 2012.
DATE:
February 26, 2012
TIME:
1:30 P.M. to 4:30 P.M.
LOCATION:
Dustin Michael Sekula Memorial Library
1906 S. Closner Edinburg, Texas 78539
(Library Conference Room)
DIRECTIONS:
See maps below
Please call to reserve a seat in advance from the following family members:
| | |
| --- | --- |
| Dora Gonzalez | 956-687-1638 |
| Diana Ballí | 956-686-4666 |
| Ricardo P. Ballí | 956-240-1999 |
| Mary Mendiola | 956-686-2840 |
BFO is undertaking the task of producing a very interesting movie that will depict the struggles and horrors of South Texas Families in history. Four other movies will follow to complete our stories. We are in the first phase of the project and it calls for investors to invest and provide funding. The purpose for the meeting is to explain how the process works for this type of investment. Two-thirds of the money has already been pledged.

Below are some points of interest:

PRODUCERS/DIRECTOR/ACTOR – Frank Zúñiga and Mike Moroff agree to be PRODUCERS/DIRECTOR/ACTOR as individuals and contingent on all monies for this production being in place and contracts negotiated with C/S Entertainment Group and Tesoros Multimedia LLC..
FRANK ZÚÑIGA
Writer-Producer-Director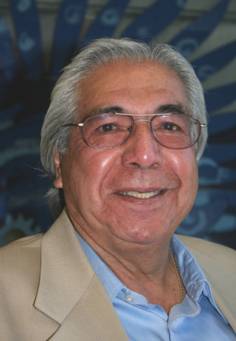 Frank Zúñiga is a Writer-Producer-Director developing three of his screenplays. He currently serves as the Chief Operating Officer for Bravura Entertainment. His industry experience spans more than forty years. He was Director of Photography on many television shows for THE WONDERFUL WORLD OF DISNEY, TEENAGE FAIR and a HERMAN AND THE HERMITS SPECIAL.
In 1967 Roy E. Disney offered Frank his first directing assignment on THE WONDERFUL WORLD OF DISNEY. At the Disney Studios, Zúñiga produced and directed 26 hours of television which included; The Owl that didn't give a hoot., Varda, the peregrine falcon, Mustang and Barry of the Great St. Bernards.. He was Director/Director of Photography on all of the film exhibits in the MEXICO PAVILION at DISNEY WORLD.
In 1979, Frank's first feature film THE FURTHER ADVENTURE OF THE WILDERNESS FAMILY was followed by HEARTBREAKER, THE GOLDEN SEAL for The Sam Goldwyn Company, and FISTFIGHTER. All of Frank's films have returned a profit to their producers.
Among Mr. Zúñiga's awards are the American Indian Film Festival's BEST PICTURE and BEST DIRECTION awards for THE GOLDEN SEAL, the NOSOTROS GOLDEN EAGLE AWARD for Excellence in Film Direction and the Hollywood Film Advisory Board's Award of Excellence. In 1985 and 1986 Frank was selected as one of the 100 most Influential Hispanics in the United States by Hispanic Business magazine.

MIKE MOROFF
PRODUCER-ACTOR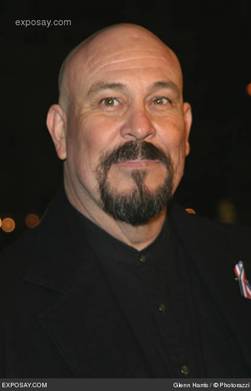 Mike Moroff is a multi-talented actor-singer-composer-painter-producer that has excelled in all the fields of creative and business endeavors he has tried. Mike currently serves as the Senior Vice President of Bravura Entertainment.. Mike began his acting career in Mexico, starring in over 25 film productions with the likes of Jorge Rivero, Andres Garcia, and Jorge Russek.
In June 2008, Mike completed guest starring as Commander Villareal on the new television series Crash which can be seen on the Starz channel. Since moving to New Mexico, Mike has starred and co-produced the films Three Bad Men (also starring George Kennedy and Peter Brown) and he appears as "Dr. Montoya" in Hollywood, It's A Dog's Life which won a gold award at the Houston Film Festival and also a Dove Award for family friendly films. Three Bad Men was released nationally on DVD in May 2007 and has over 1 million dollars in sales to date. It was on the production of Cattle Annie & Little Britches that Mike met and was advised by actor Rod Steiger to move to Hollywood. As a result, Moroff has enjoyed a most prolific career in film and television with over 88 films and 100 television shows.
Mike continues his acting career with relish but has decided to focus on producing. With a western twang, Mike likes to say, " I only got one butt, and I can only ride one horse at a time." He plans to ride his producing horse into the sunset…

Respectfully yours,
Fred B. Ballí